The Frederick Extra's gossip column, Extra Buzz, is infused with weapons grade WTF today. Why not just share the link? Well, the Facebook algorithm makes it so that you are more likely to see this post, so we are making a quick shooter. Please visit the Extra page for the real deal.
Afzali is still running her obviously verboten fundraiser for a campaign she apparently may or may not be running.
More ridiculously, there's a story about Afzali spreading notes around the Delegates building in her quest to best Kirby. Del. Afzali, you are too old for this nonsense. Irrefutable proof: making paper notes to promote an online poll!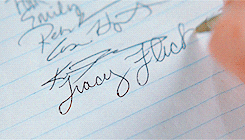 .And there's a nugget of "whut? whyyyyyyy?" tainting the city with the dumb aroma of Billy Shreve thanks his role in the Republican Central Committee. Our readers will not want to miss it.